Description
Exhale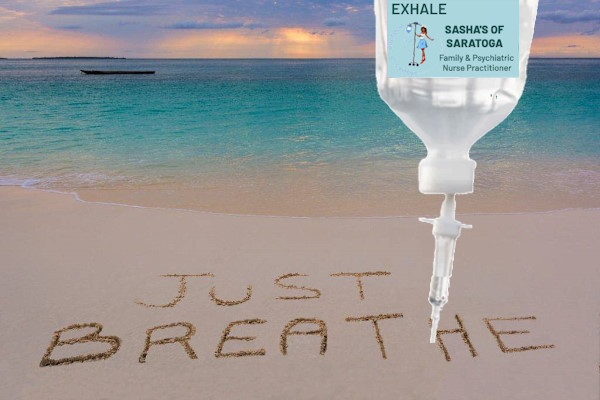 Our Stress Relief Treatment Contains:
500 ml of IV fluids, magnesium, taurine, B-complex vitamins, vitamin C, B5 dexpanthenol, B6 pyridoxine.
What is it good for?
Healthy brain function, reduces stress, increased energy, healthy skin and much more.
How often should I get this?
1 to 4 times a month, as desired.
Stress is unavoidable in our modern lives and leads to poor health outcomes and speeds the ageing process. Allow us to help you "Exhale" after a long day or week at work with this infusion which relieves tension, calms the central nervous system, and brings your whole being back to center.
You must enter a credit card to reserve your appointment. Your credit card will not be charged until after your appointment. If you need to reschedule or cancel your appointment, you must do so at least 24 hours prior, or your card may be charged a cancellation fee of $100.00.
SINGLE – $200



EXHALE INFUSION PACKAGES – SAVE $
(Choose from Forever Young, Exhale, Mother of All Migraines, Jet Lag and/or Myers' Cocktail)